Top Money Management Apps You Need
Mobile banking is nothing new, and SharePoint Credit Union is on the cutting edge, offering ATM locators, money transfers, deposits via photo, and more through our apps. But what if you want to go a step further in becoming a master of your money? You're in luck. There's an app—actually multiple apps!—for that.
No matter if you're starting out and just want to track your spending or are ready for the deep dive into investments, we've researched some of the most popular and user-friendly financial management apps.
Free Apps
Mint is one of the most popular financial apps and for good reasons. It's brought to you by Intuit Inc., the same minds behind Quick Books and TurboTax. Mint is best for budgeting but less effective at managing investments. It's ideal for the beginner to proficient budget user.
Features:

Connect multiple banking accounts, credit cards, and monthly bills to the app to track all expenditures and transactions
Set reminders when bills are due and how much you owe so you're never late on payments
Personalize and set financial goals
Have Mintsights™ show you where to save more in your budget
Track spending habits with tips on how to save and better manage money
Receive free credit score with tips to improve (no credit card required)
Personal Capital is a comprehensive financial dashboard that tracks and clearly displays assets, liabilities, and net worth. In once glance, you can see all of your balances and account standings. This is a deeper dive into financial management, but if you're interested in taking that leap, this is a great place to start.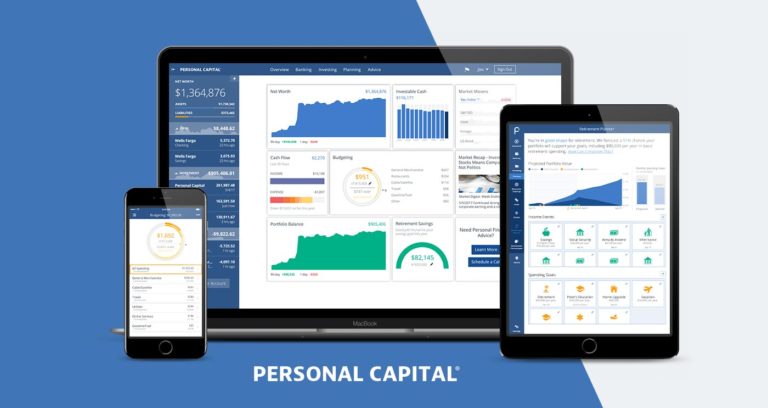 Features:

Connect multiple banking accounts, credit cards, investment portfolios, retirement accounts, and monthly bills to the app
Manage investments through multiple tools
Track expenses
Use long-term financial planning tools, like their Retirement Planner
For a fee, consult with professional financial advisor
Wally is a simple app for tracking expenses. It's a great way to see where your money is going, which is the first step in building a budget!
Features:

Sync multiple financial accounts
Record expenses by taking a picture of receipts
Categorize expenses (great for helping build a budget with other software or app)
Set bill reminders and shopping lists
Subscription-based Apps*
*Most of these have a free trial period to test out the app and services.
You Need a Budget (YNAB) does more than just track your spending, it helps you build a personalized budget and stick to it. (And let's be honest, we all need support when it comes to sticking to our budget!). The app helps you become the master of your financial fate by giving every dollar a purpose, identifying your true expenses, and allowing you to stay flexible for unexpected life events. If you are looking to get out of debt with a budget, this is the app for you.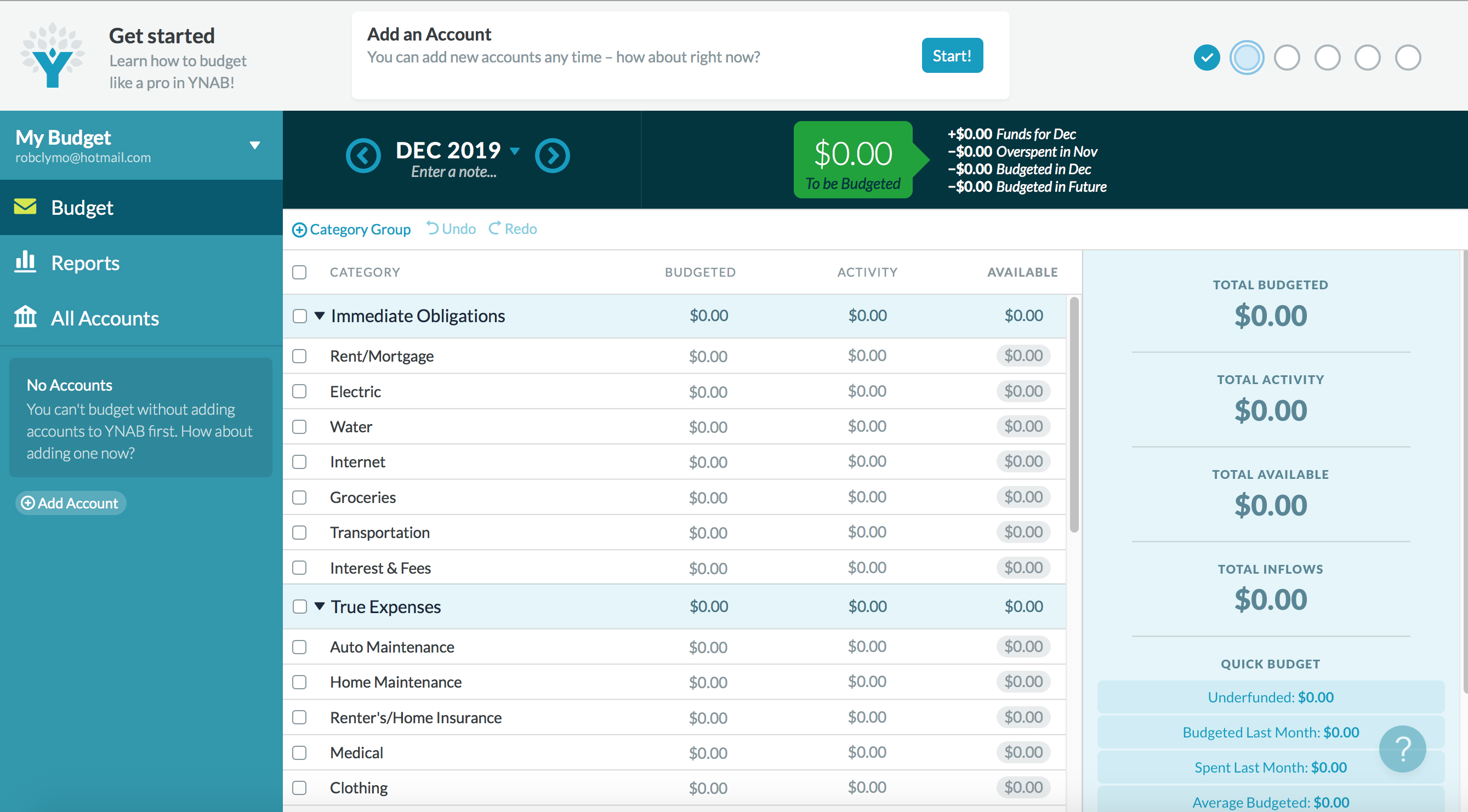 Features:

Bank syncing connect all accounts
Saving goals
Tracks expenses
Debt management
Personalized budget based on income, debt, bills, etc.
Build and adjust budget around your means so you're guided to live within your financial abilities
If you get off track, app shows you how to back to your budget with tips on how to stay there
Share finances with a partner
Online budgeting workshops with live instructor and Q&A session
Graphs to view progress and habits
Small annual or monthly fee based on tiers
Tiller is aimed at those looking for a more hands-on approach to constructing a financial spreadsheet. Tiller connects with various financial institutions to combine all info and transactions into one Google Doc and then keeps that document updated daily.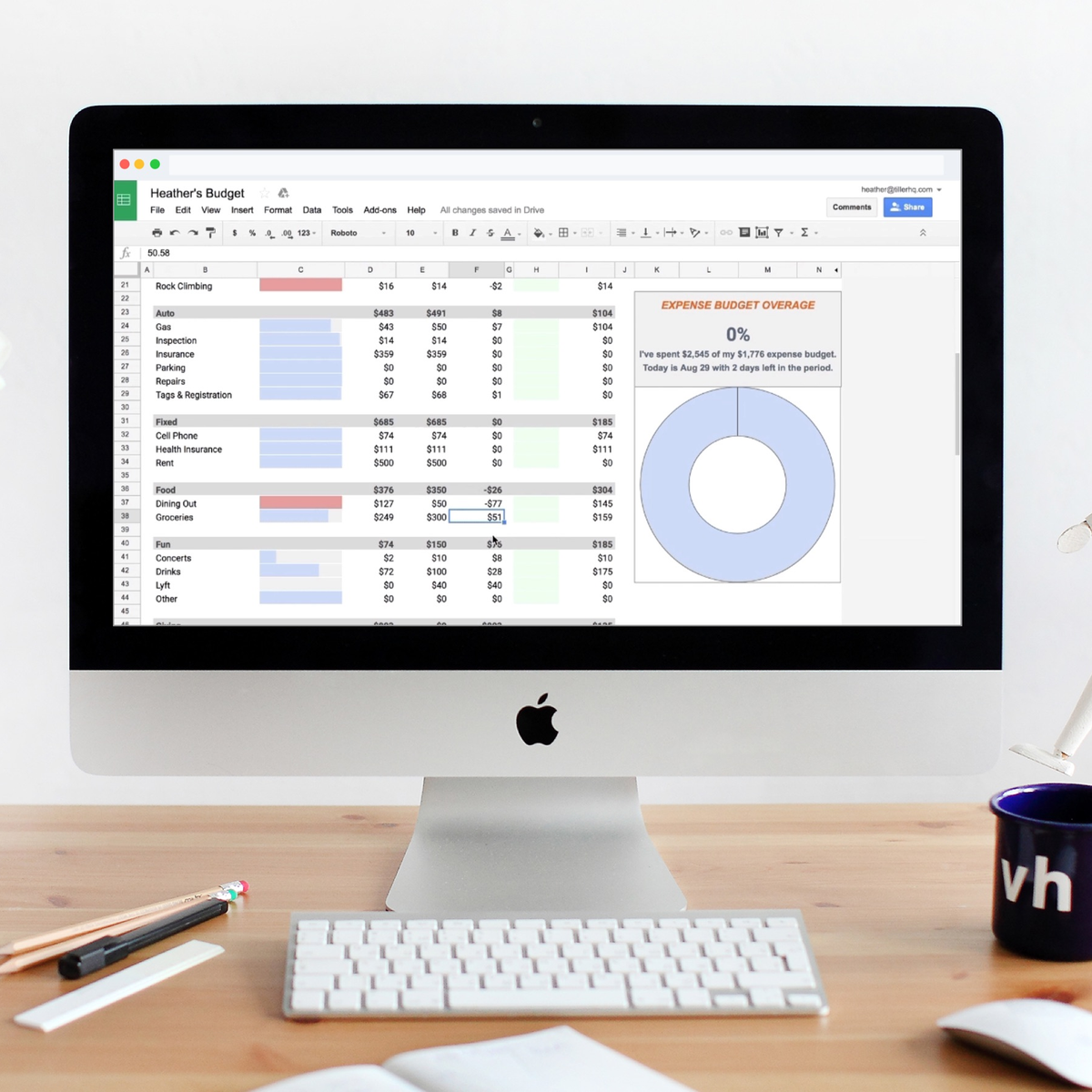 Features:

Sync with over 100,000+ financial institutions (including your bank and credit cards)
Customizable spreadsheet
Keep account balances in one place
Automated dashboards for cash flow, liabilities, and asset allocation
Budgeting templates
Acorns helps you save painlessly and effortlessly. And for next to nothing (it's free to college students and charges $1, $3, or $5 per month for other tiers of users). When you make a purchase with a card connected to Acorns, the app rounds the purchase up to next highest dollar and puts the difference into a portfolio that you select based on your risk preference. Now your pocket change is actually working for you, instead of sitting under the dryer and in between car seats! Depending on your spending habits, you could be seeing your investment accounts grow by a few hundred dollars in no time.
Features:

Save by depositing change into a portfolio of low-cost exchange-traded funds (ETFs)
Automate saving
Make saving a habit for you
Establish investment and retirement accounts
« Return to "Blog"
Go to main navigation