CELEBRATING 90 YEARS
Welcome to a milestone event in the history of SharePoint Credit Union – our 90th Anniversary! For nearly a century, we have been committed to serving our community with unwavering dedication, offering financial stability, and empowering our members to achieve their financial dreams. This remarkable journey has been made possible by you, our valued members, and we invite you to join us in celebrating this incredible achievement.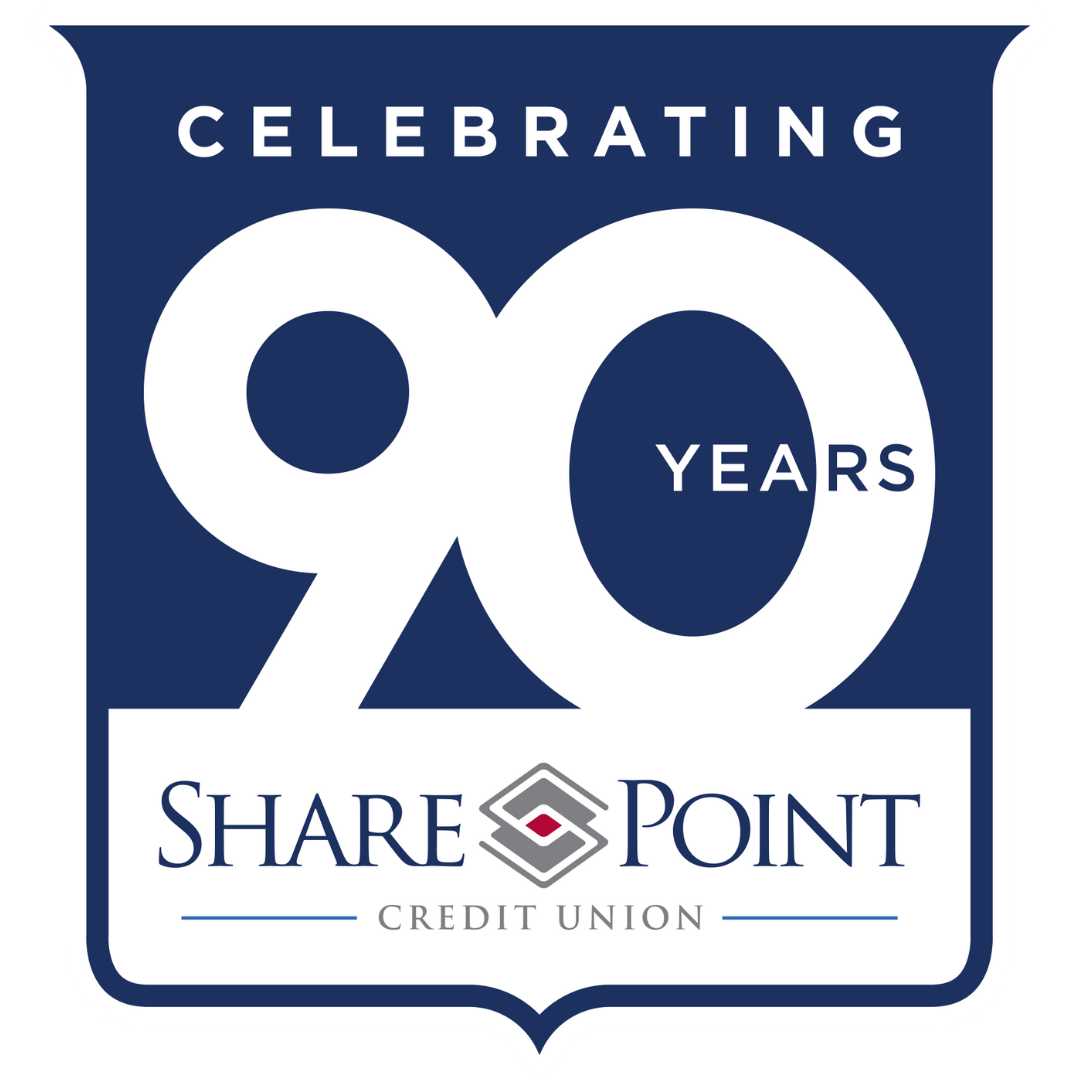 Our Journey Through the Decades
Since our founding in 1933, SharePoint Credit Union has evolved alongside our community, adapting to changing times while remaining steadfast in our mission. Over the past nine decades, we have witnessed remarkable transformations in the financial industry, technology, and the world at large.
From humble beginnings as a small local credit union serving the employees of Red Owl grocery stores, we've grown to become a trusted financial institution, providing a wide range of innovative products and services designed to meet the diverse needs of our members. Our commitment to financial education, community involvement, and personalized service has remained constant throughout our history.
A Look to the Future
As we celebrate our 90th Anniversary, we also look ahead with excitement and anticipation of what the future holds. Our commitment to innovation, exceptional member service, and financial empowerment will continue to guide us as we embark on the next chapter of our journey.
Thank you for being a part of our history, and here's to the next 90 years of shared success and prosperity!
PROMOTIONS
Share the Love with $90!

Refer a Friend, Family Member or Co-Worker and Reap the Rewards

Share the financial goodness with your friends and family. For every friend you refer who becomes a member, you'll receive a generous reward of $90 as a token of our appreciation*. It's a win-win situation that lets you spread the joy of banking with SharePoint Credit Union.

Sieze the Opportunity to Unlock Financial Flexability

Open a Loan and Revieve Limited Time Benefits

Experience the freedom of a 90-day payment deferral, designed to provide you with breathing room and flexibility when you need it most. You'll also benefit from the thrill of entering a drawing where nine lucky members who open a loan have a chance to win $100 each**.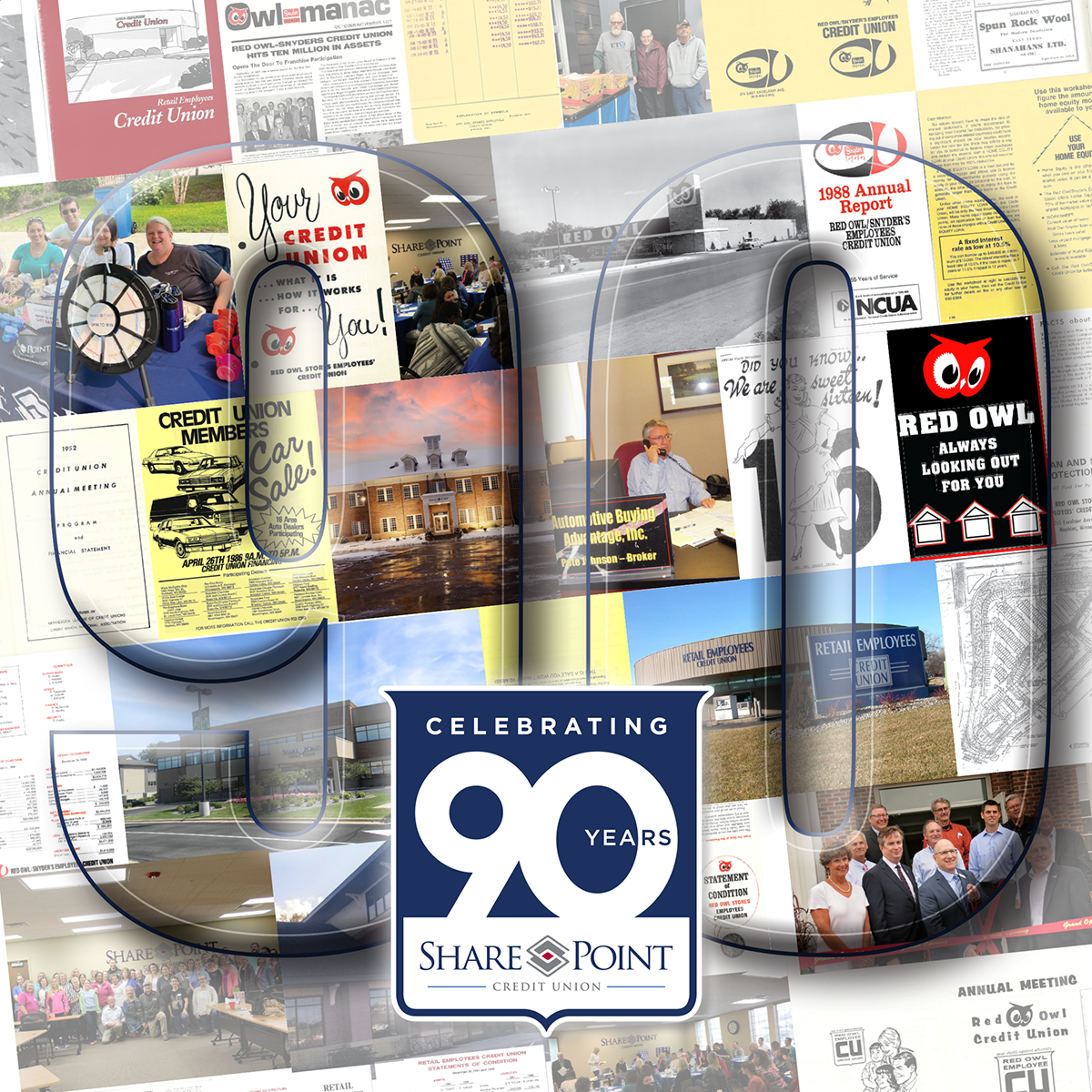 *All accounts subject to approval. Existing member must be in good standing with the credit union and fill out Referral Form online to be eligible to receive reward. Referral must be eligible for membership. The existing member will receive $90 for each new SharePoint Credit Union member that opens a consumer checking and/or qualified loan; up to ten referrals per year. New member will receive $90 with a new active checking account OR a qualifying loan. Checking account is considered active with five or more of the following transactions during their monthly statement cycle: debit card transactions, direct deposit, automatic withdrawal, check, or cash deposit. One $90 reward per new member. This offer is eligible on all consumer checking accounts and consumer loans. Excludes home mortgages and savings accounts. Must be 18 years or older. Reward will be deposited into each eligible member's savings account within 60 days of account opening or loan closed. Member is responsible for any related taxes according to MN laws. Employees are not eligible for reward. Offer effective 9/25/23- 10/31/23 and subject to change without notice. Other restrictions may apply. Federally insured by the NCUA.
**All accounts subject to approval. Member who opens loan will have no payments for 90 days after loan closing. Timing of first payment will vary based on approved loan terms and cannot be subject to negative amortization. Interest will continue to accrue. 9 winners will be randomly chosen on 11/3/23 for $100 prize. Prize winners will be notified via email and $100 will be credited into winning member's savings account within 30 days of prize drawing. This offer excludes all mortgage products, VISA Credit Cards and Reserve Lines of Credit. Must be 18 years or older. Member is responsible for any related taxes according to MN laws. Offer effective 9/25/23- 10/31/23 and subject to change without notice. Restrictions may apply. Federally insured by the NCUA. Equal Housing Lender. NMLS # 527701.
Go to main navigation