Leadership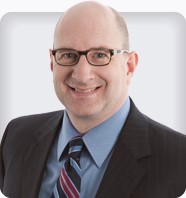 Phillip A. Kopischke, President & CEO

Phil brings over 25 years of industry experience to SharePoint Credit Union. His professional background includes financial management, business banking and retail banking. His business career has been centered in the Twin Cities where he embraces community values. A lifelong Minnesotan, Phil was raised in Rochester, Minnesota, and attended Mankato State University where he received a degree in accounting. Adept at adjusting to an ever-changing financial market, Phil offers financial insight and consideration to ensure SharePoint is recognized in the community as a leader; safe, sound and strong today and into the future. He joined SharePoint in early 2009 because the mission of SharePoint and its member focus are in line with his philosophies. In his spare time, Phil enjoys golfing, biking and family time with his wife and two daughters.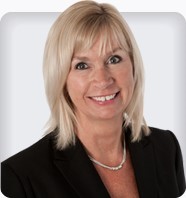 Julie Tanner, Chief Financial Officer

Julie's career at SharePoint began in 1988, as the accountant. Her acumen in financial reporting, asset/liability management, concentration and liquidity management, human resources, and financial analysis are valuable as CFO, making SharePoint one of the safest places to bank in the Twin Cities. A graduate of Augsburg College, Julie has expertise in accounting, finance and economics. Julie grew up on the North Shores of Lake Superior and lives in the Twin Cities, enjoying family time with her four daughters. On her time off, Julie likes to vacation in warmer climates, preferably by a pool, lake or ocean. Julie chose SharePoint because she believes in the cooperative spirit of the Credit Union. She feels rewarded when she hears how SharePoint positively impacts a member's financial well-being. Julie is always looking for ways for the member to earn more and save more, while maintaining the long-term strength, stability and success of SharePoint.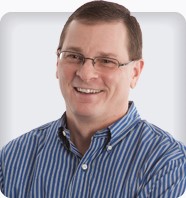 Todd Sanders, Director of Credit and Compliance

Todd has been in the credit union industry for over 20 years, including his career at SharePoint in 2009. His philosophical beliefs and natural financial adeptness and educational background made the credit union industry a natural fit. His expertise allows SharePoint to grow, prosper and adapt to the ever-changing market. Todd grew up in Illinois and graduated from Iowa State; he, his wife and three daughters call the northern suburbs home. When Todd isn't seeking growth opportunities for SharePoint, he enjoys time on the lake with friends and family, boating, fishing and snowmobiling. Todd is always looking for opportunities to enhance and improve SharePoint, and takes great pleasure from benefiting our members' financial wellness while further advancing SharePoint.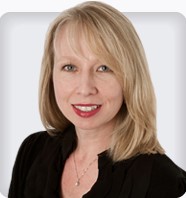 Krista Dow, Marketing Manager

Krista joined SharePoint in 2002 because she wanted to use her marketing and business development expertise to help share the message of financial empowerment to consumers. Her background at the credit union includes marketing and business development and her marketing career at SharePoint spans over 15 years. Krista enjoys learning; she earned her bachelor of science degree from the University of Minnesota. Raised in Stillwater, Minnesota, she resides in the west metro with her husband, daughter and son. When she's not working, she enjoys time with her family, gardening and long walks at the parks near her home. Krista receives great satisfaction from hearing the stories that members and partner companies representatives share about how SharePoint has helped them with their finances and offered easy solutions.
Board of Directors
Joe Budnick
Joe has been a member of SharePoint Credit Union since 1981 and was elected to the Board of Directors in April, 2000. Joe served as vice chairman from 2006- 2009 and served as chairman of the Board from 2009- 2015. As the owner of Jericho Communications & Consulting, Joe's expertise in operational efficiencies has contributed to SharePoint maximizing the organization's profitability. He is dedicated to assisting the management of SharePoint to achieve the goals set forth by the Board and to serve our members to the fullest degree.
Todd Corbo
Todd became a SharePoint Credit Union member in 2015 and was elected to the Board in 2016. Todd holds a JD from William Mitchell and an MBA from Carlson School of Management at the University of Minnesota. He has worked as a consultant with public accounting firms PricewaterhouseCoopers and Grant Thrornton, as well as in-house counsel for 3M and Mosaic. Todd retired as a Lt. Colonel from the Army Reserves after serving 26 years, first as an engineer and later as a Judge Advocate General (JAG). He enjoys traveling, scuba diving, volunteering and spending time with his family.
Gary Hawley
Gary became a SharePoint member in 1977, through his 23-year career at Snyder Drug Stores where he served as vice president CFO and a management owner. In April, 1981 Gary accepted a position on the Board because of his desire to serve and contribute to a great organization. Gary has served as chairman of SharePoint, providing leadership in changing names to Retail Employees CU which allowed greater expansion opportunities to our partner companies groups.
Nicholas Nelson
Nick has been a SharePoint member since 2001. He served SharePoint as a member of the Advisory Counsel to the Board in 2012 and as an associate director in 2013; in 2014 he joined the Board of Directors. Nick is a regulatory attorney, providing expertise in regulatory compliance and risk management to SharePoint. In his spare time Nick gives back to the community, volunteering for local organizations and other charitable activities. Outside of work and volunteering, he enjoys boating, skiing and biking with his wife and three children.
Michael Pan
Mike became a member of SharePoint CU in 1969, through his career at Snyder's Drug Stores where he retired as president. He brings expertise to the Board in the areas of operations, marketing and real estate. He was asked to serve on the board in April, 1989. Since then SharePoint has grown dramatically in assets, adding two separate facilities. He has served as Board chair for a three year term and has been on a number of board committees including the Asset Liability Committee.
Alan Pederson
Alan was elected to SharePoint's Board in April, 2005.
Curt Rittenbach
Curt has been a SharePoint member for over 28 years, serving on the Board since April, 1987. As a CPA, with a masters degree from the University of North Dakota he brings over 25 years of cross industry leadership in finance and accounting. Curt has served as chairman of the Board and has been active on the ALCO, Executive, Budget and Member Services Committees. Today Curt continues to advise the Credit Union on the strategic, finance, audit and governance issues and remains a dedicated steward of the industry who is committed to our present and future success.
Joe Schmidt
A SharePoint member since 1978, Joe served on the Supervisory Committee from 1988 until joining the Board in April 2002. Joe is currently the Board chair and serves on the Executive, ALCO and Business Committees. He is employed in the healthcare industry and lends strategic planning, pricing, financial analysis and service industry experience to SharePoint. In his spare time, he enjoys sailing, biking, golf and donating his time to charitable activities.
Scott A. Weicht
Scott was elected to the Board in May 2016. He is president of the captive insurance entity and the development company for Adolfson & Peterson Construction. Scott brings to SharePoint expertise in risk management, financial performance and asset portfolio investment. He received a bachelor of science degree in business from the University of Minnesota. He earned his master of arts in liberal studies from Hamline University and is a certified public accountant. Scott is active in a number of community service organizations and donates his time to local charities.
Go to main navigation